ISCA talks to Members of European Parliament about Grassroots Sport Diplomacy
There is increasing attention on sport diplomacy in the EU, but what do Members of European Parliament think about Grassroots Sport Diplomacy?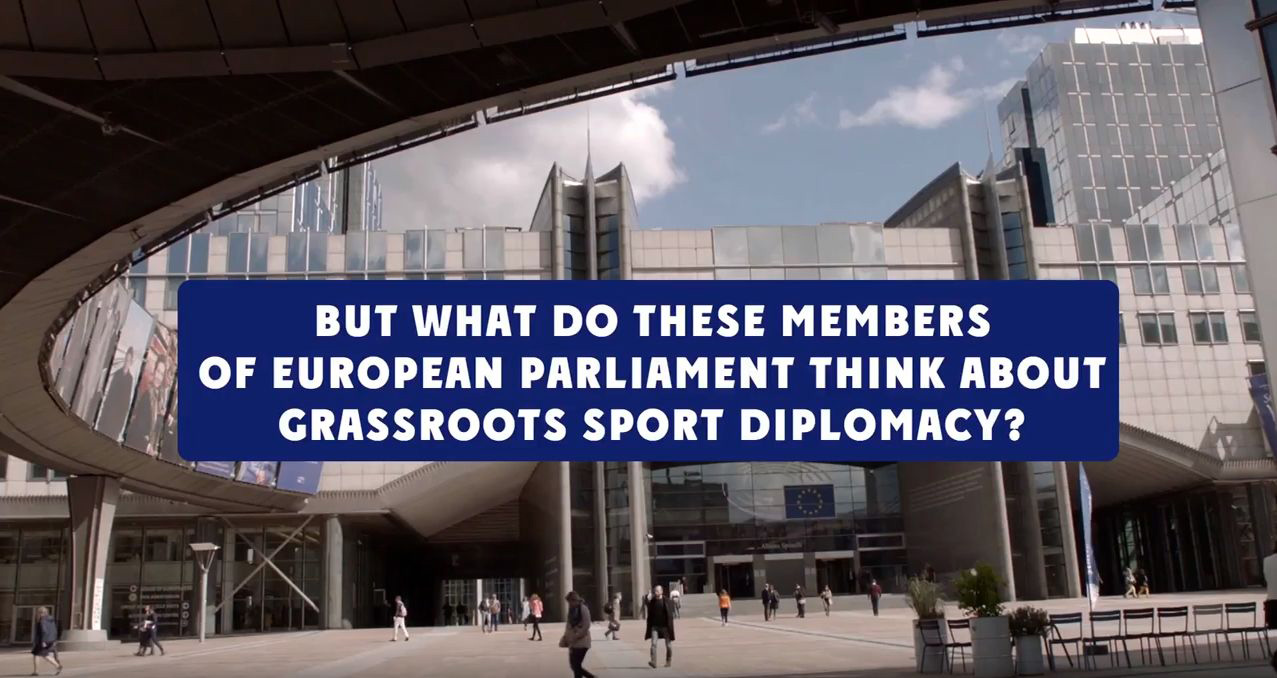 As part of our visit to European Parliament to raise awareness about No Elevators Day and physical activity promotion in the workplace, we asked MEPs Bogdan Wenta (EPP, Poland), Morten Løkkegaard (ALDE, Denmark), Seb Dance (S&D, UK), Julie Ward (S&D, UK), Miroslav Mikolasik (EPP, Slovakia) and Andrey Kovatchev (EPP, Bulgaria) their thoughts on the concept of Grassroots Sport Diplomacy.
"As a member of the Intergroup for Sport here in the European Parliament… we use this fantastic expression of sport as diplomacy and I mean to go down, because really sport, if we talk about high competition, it's another one. But this initiative as yours, you've come down and we started really on the ground," Mr Wenta said.
Mr Løkkegaard agreed that it is time for grassroots organisations to see the value of their work fitting into the bigger picture of cross-border diplomatic actions.
"We have to massage our way into the system both formally and informally and I think this grassroots experiment, this grassroots idea, this idea of climbing stairs, and so on and so forth, is actually part of a larger movement and a long-term movement whereby we can see that policy advisers, politicians and bureaucrats as such all have to get used to the idea that sport and sport diplomacy is part of the EU and Europe," he said.
Enabling people-to-people dialogue is also the essence of Grassroots Sport Diplomacy, Ms Ward believes.
"Understanding that it's something that people can feel something about I think is what's at the heart of sport as a tool for cultural diplomacy. It enables us to have the conversations with people about other things, because it opens the door to us being a human being with another human being," she said.
By Rachel Payne, ISCA
Watch the full video here for more perspective from these active MEPs