Pioneers of "Grassroots Sport Diplomacy" set to carve new niche in sport
We often see diplomatic actions acted out on the international elite sporting stage: the most recent example being North and South Korea competing as one team again at the Olympic Winter Games in PyeongChang. But what about the diplomatic gestures, partnerships and cross-border exchanges that happen in mass participation sport at the grassroots every week, away from the media spotlight?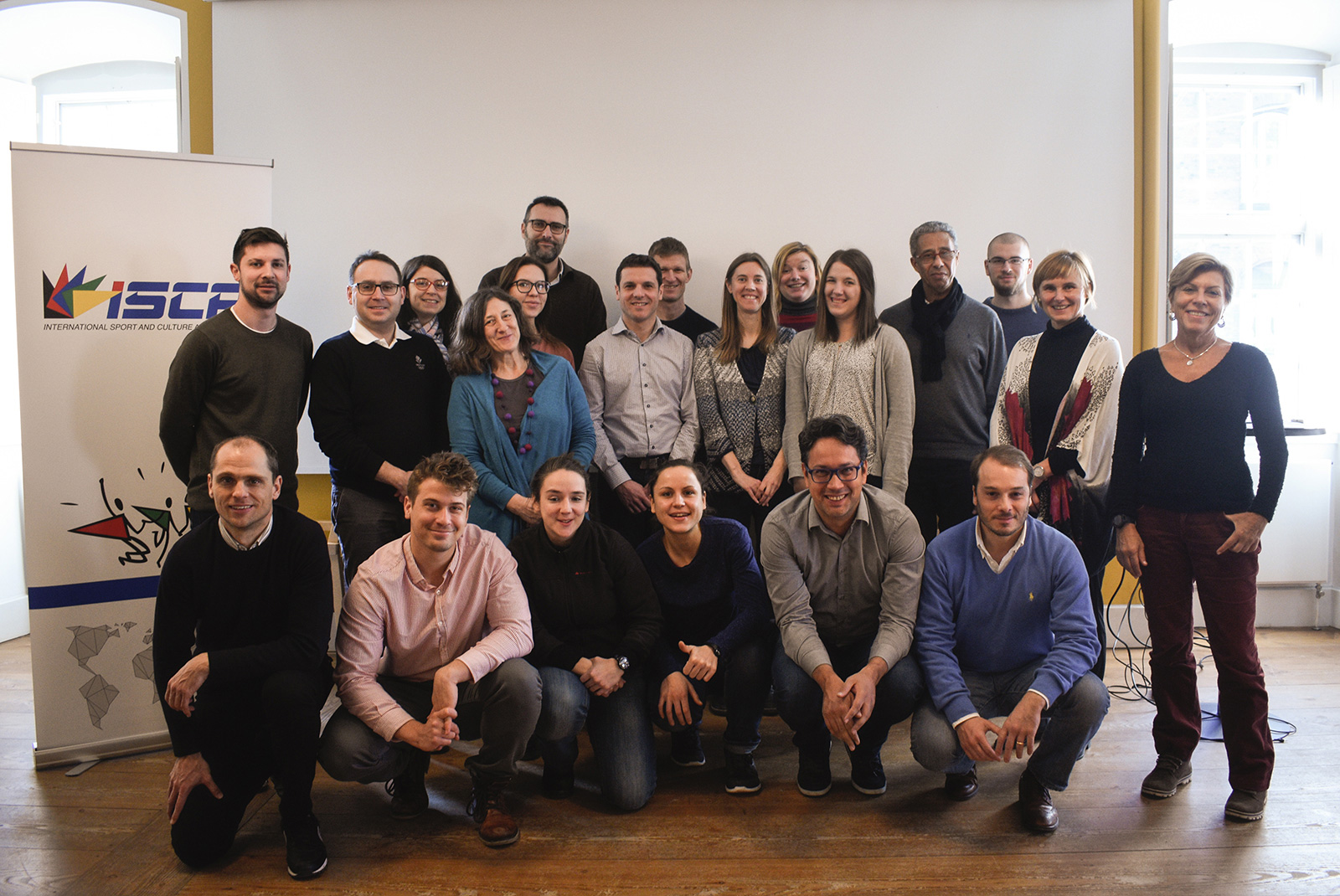 ISCA and a cross-sector group of partners from two continents are set to explore this overlooked aspect of sport in a brand new project called Grassroots Sport Diplomacy. The kick-off meeting for the EU-supported project took place in Copenhagen, Denmark, last week and the project will continue until the end of 2019.
During the project, the partners will map grassroots sport diplomacy actions from around the world in theory and in practice, and this will include consultations with organisations who are engaging in these actions. The mapping will lead into seven pilot actions, where selected grassroots sport organisations will have the opportunity to test different approaches to diplomacy across sectors and across borders. At the culmination of the project the partners will propose recommendations for future work in this field and launch an online hub of new knowledge, best practices and networking opportunities for civil society organisations.
The project partners include three French expert institutions, European Observatory of Sport and Employment (EOSE) (the President of EOSE, Prof. Thierry Zintz, is a member of the EU High Level Group on Sports Diplomacy), Think Tank Sport and Citizenship and the French Institute for International and Strategic Studies (IRIS), three sport oriented bodies, National Olympic Committee and Sport Confederation of Denmark, UBAE from Spain and UISP from Italy, two governmental institutions, the National School, University and Leisure Sport Federation in Hungary and the Portuguese Institute for Sport and Youth, and one non-European partner, Social Service of Commerce (SESC) from Brazil.
As pioneers ready to explore a new concept in sport, how do our partners see Grassroots Sport Diplomacy from their experiences?
"Grassroots sports diplomacy is rather a new concept. If sport diplomacy has slowly gained traction in recent years in the realm of European sport policies (see the HLG on Sport Diplomacy and its report, and several seminars and Member States' positions, for example) little attention seems to be given to civil society organisations," says Maxime LeBlanc from Think Tank Sport and Citizenship.
"At the same time, it represents an opportunity and a tool to shift the focus to local accomplishments and harness the power of civil society organisations in the field of sport and physical activity."
Mikkel Larsen, from the National Olympic Committee and Sport Confederation of Denmark, recognises the challenge of defining a new niche for grassroots sport.
"The main issue when defining it is, that diplomacy is such an all-encompassing term," he says. "It is human relations, it is meeting with people and it is creating lasting connections. For grassroots sport we believe diplomacy means promoting and understanding and exchanging values cross borders and being a carrier of their national or regional identities in this exchange."
Carole Ponchon from EOSE agrees that diplomacy in grassroots sport is often demonstrated by collaboration and exchange, and points out that diplomacy is essential for the evolution of the sector and to keep people motivated to take part in community initiatives.
"To us sport diplomacy in this context is a tool to bring people together and to make them aware about the capacity of sport and to help them bridge gaps between people, communities, nations, ethnic groups, and so on," she says.
"As such, sport diplomacy for the grassroots sector also means new development perspectives for the sector (in particular this new role would bring in new funding and new participants) and in a fast evolving world a way for grassroots sport organisations to renew their civic engagement and contribution."
From a similar perspective, Paulo Rocha from the Portuguese Institute for Sport and Youth's National Sport for All Program says that grassroots sport's role in society and diplomatic relations is too big to ignore.
"Assuming itself as a common ground to the development of healthier societies, inclusive and tolerant communities, respecting the human rights at the same time that promote economic growth in a sustainable way, grassroots sport needs to be placed at the cornerstone of the sport development agenda. Therefore, grassroots sport diplomacy, is, in fact, essential to support this agenda and, both inside the European Union and the international political domain."
ISCA Secretary General Jacob Schouenborg says he is looking forward to seeing the concept of Grassroots Sport Diplomacy come alive from a proposal on paper to a collaborative project that will look deeper into the idea and test how it works in practice.
"Diplomacy is an opportunity for grassroots sport. It is value-based communication and exchange across borders. It has been taking place as citizen-to-citizen engagement for centuries but largely outside of the governmental and political radars. Now is a good time to highlight, enhance and exploit this potential. That will make for better diplomatic actions and benefit the grassroots sport sector itself."
The Grassroots Sport Diplomacy project is co-funded by the European Commission under the Erasmus+ Collaborative Partnerships in Sport programme.
By Rachel Payne, ISCA