Seven pilot actions selected for support through Grassroots Sport Diplomacy project
ISCA and the partners of the EU-supported Grassroots Sport Diplomacy project have selected seven selected pilot actions to start a 10-month experimentation of a small scale Grassroots Sport Diplomacy activity.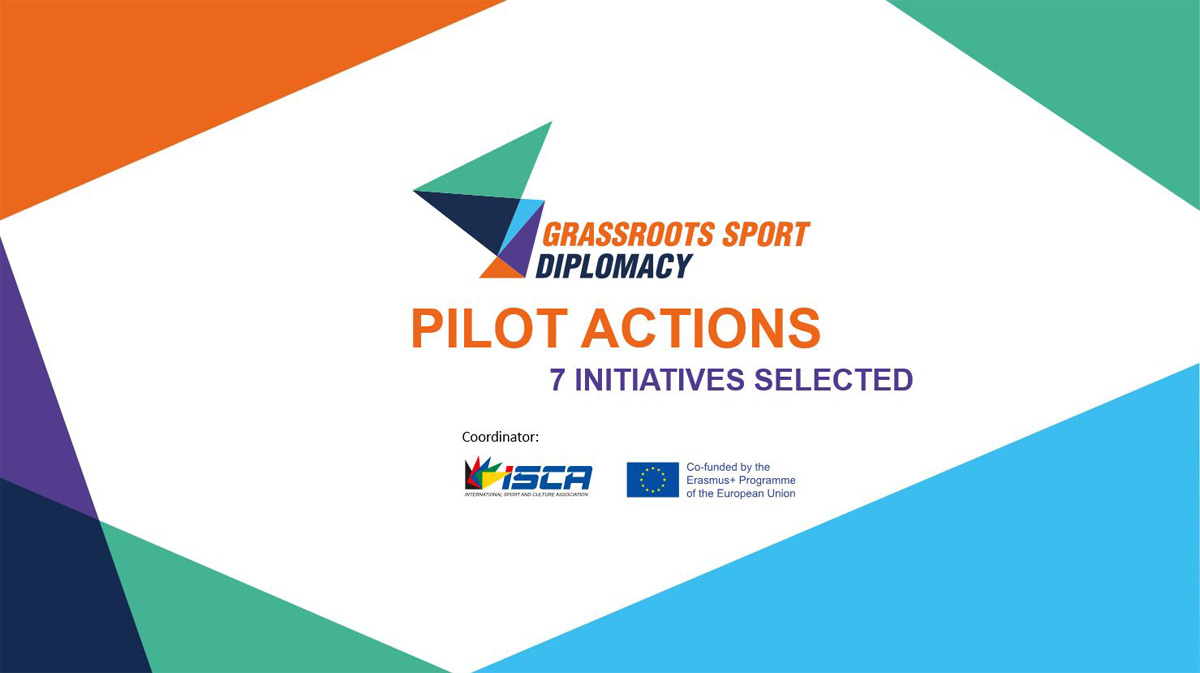 Each of the selected organisations' initiatives will receive €5000 in support to implement their activities, as well as support from the project partners in planning, implementing, monitoring and evaluating their activities.
Six of the initiatives were selected by the project partners, and the seventh was selected through an open call for applications.
The selected initiatives are:
Vivicittà Lebanon, by UISP, Italy
Training physical activity leaders in multicultural environments, by UBAE, Spain
Mulheres em Campo | Mujeres en campo | Women on the field, by SESC, Brazil
Building relations between Hungary and Colombia through grassroots sport, by Hungarian National School, University and Leisure Sport Federation (NSULF), Hungary
We Welcome Young Refugees, by Royal Europa '90 Kraainem Football Club, Belgium
Build Bridges through Sport, by TAKT, Macedonia (selected through open call)
Removing Barriers to Sport: harnessing best practice to ensure youth sport is inclusive, accessible and fun, by Youth Sport Trust, UK
Preparation for the pilot actions starts in November 2018, and we will present updates on the actions as they progress here where we present more examples of Grassroots Sport Diplomacy "In Practice".